Friendly Visitor/Friendly Shopper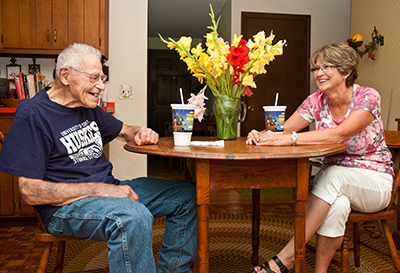 Volunteers are matched with homebound residents for purposes of weekly shopping and/or visitation. The mission of both the Friendly Shopper and Friendly Visitor Programs is to help promote independence, improve quality of life and the personal well-being of isolated and homebound elders or persons with disabilities who are susceptible to loneliness, depression and/or self-neglect. The primary goal is to help homebound, less active seniors or disabled persons remain independent, and enjoy and maintain a high quality of life.
Volunteers are matched up with a Suffield resident who requests either the Friendly Visitor or Friendly Shopper assistance. The volunteer's responsibilities include making regular (weekly or bi-weekly) home visits or shopping trips, and offering some friendship and companionship.
Suffield Community Aid • 450 South Street, Suffield, CT 06078 • 860 668-1986 • Contact Us
Copyright © 2018 • All Rights Reserved