Donations of Time: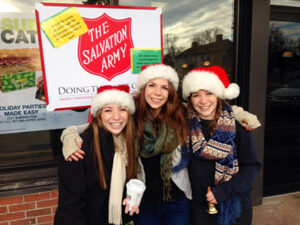 Volunteer: The SCA utilizes volunteers to assist in many capacities, including delivering Meals-On-Wheels, assisting with food pantry donations, raising funds through the Salvation Army Kettle Drive, serving as Friendly Shoppers and Friendly Visitors and driving people to medical appointments. Other, less regular needs for volunteers arise throughout the year.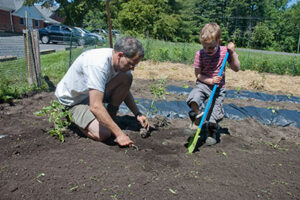 Helping in the Garden: In the spring and summer, the SCA maintains a vegetable garden to supplement the offerings of the food pantry. While we are delighted to have this healthy food option, there is a need for weeders!
Sponsor a Family for the Holidays: The SCA identifies families that are in need for the holidays. These families are matched confidentially with a holiday "sponsor." Sponsors can opt to sponsor the family for Thanksgiving and/or Christmas and can decide if they prefer to provide food and/or gifts. Sponsorships fill up quickly. If that option is not available, please consider making a financial donation.
To make a donation of money for holiday baskets, backpacks, clothing and educational needs, click the Process Donation button below.
Suffield Community Aid • 450 South Street, Suffield, CT 06078 • 860 668-1986 • Contact Us
Copyright © 2018 • All Rights Reserved